Dog Boarding Training: Whispering Oaks Professional Dog Training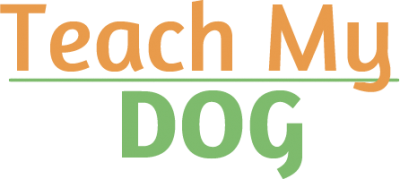 Pet Stop® dealers Mike, Adam, Matthew and Sinteff family are long time owners of Whispering Oaks Kennels and dog boarding training services. Mike and Teresa Sinteff live on a Beautiful Eleven-acre property fenced and cross fenced in Dahlonega, Georgia.
We have been providing Georgia State Approved dog boarding training services and certified boarding training programs since 2000. We are a Georgia State Approved and Certified by the American Kennel Club® and professional programs sponsored by Comprehensive Pet Therapy, Inc., Atlanta's Foremost Dog Boarding Training Company, to do all levels of boarding training tailored to your families and dogs specific training needs. Whispering Oaks Kennels uses over 20 years of experience to help turn your pet into an obedient listener. Boarding Training programs are flexible with tailored options like boarding training, doggie boot camp.
Come see us and take a tour of our beautiful training facility and see for yourself the fun-filled day we have planned for your pet! Call Mike Now! 404-444-9329
Whispering Oaks Professional Dog Training offers:
"Enjoy Your Dog Again Boarding Training": We are a Georgia State Approved Program offering Basic and Advanced Obedience Training both on leash and off leash training. Techniques Endorsed By AKC Star Puppy®, Good Citizen Certification®, Comfort Dog Boarding Training and CPT® Programs, we can help your dog to:

Learn simple & advanced commands that can be used by any family member Voice Command – Maturity Level 2 and Hand Signal Commands – Maturity Level 4 – On your pick up day we work with you and your dog until you both "Get It!" You Both Need Training, One to be the Leader and the Other to be the Follower.

Enjoy praise motivated, family focused, well-rounded boarding training from experienced, certified trainers with over 20 years Experience. Mike Sinteff has been training about 350 dogs per year since January of 2000 and is AKC Certified in all AKC Programs including Temperament Evaluations and Aggressive Dog Issues. Mike can also prepare your dog as a therapy dog.

Plus, we can train YOU with techniques to ensure your dog sees you as the calm, controlled pack leader that every dog needs to be obedient at home. We do a three hour Train the Trainer When you pick up your dog so that you learn how to be a dog trainer and be able to handle your dog in any situation. Bring the whole family!
All programs are 100% guaranteed, if we do not get the result, you do not pay for the boarding training. You pay 1/2 when you drop off and 1/2 when you pick up. Call Mike Sinteff today at 404-444-9329